Who we are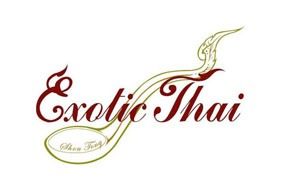 With generations and generations of recipes and cooking passed down over the centuries, Exotic Thai was started in the heart of Thailand. Back then, there was nothing but a wok and a small kitchen and cooking for family and friends. Even then, people were always talking about the great taste and mix of flavors that always came out of our kitchen.
In 1990, some of the family members decided to bring the flavors of Thai food to the United States. Starting from the bottom up as cooks in a small restaurant, they found the drive to buy a restaurant of their own. Partnered with close friends, Exotic Thai was born. From the beginning, Exotic Thai has always looked to serve the best quality Thai food with the freshest ingredients directly imported from Thailand.
Our activity
1990 -

First Exotic Thai was founded in Agoura, Hills California.

1995 -

Expanded to the second location in Thousand Oaks, California.

1998 -

Expanded to another location in Woodland Hills, California.

2000 -

Expanded to another location in Ojai, California .

2001 -

Voted the #1 Best Thai Food in Ventura County.

2003 +

Won the Thai Select Award – Thai Taste – Thai Best from the Thailand Ministry of Commerce of Los Angeles as well as expanded to other locations such as Agoura Hills.
Opportunities
We are always looking for enthusiastic people to join our team. If you are a person who loves Thai food and Thai culture feel free to look up open positions below: